What it really takes to sell B2B subscriptions. Hint: Billing is just 10% of the larger picture.
Welcome to the new world of subscription commerce. As a consumer, chances are good that you're part of the subscription economy. Maybe you have an Amazon Prime account, stream Hulu, or listen to your favorite songs on Spotify. Now, subscription services are so common that it's easy to forget that the business model as we know it today is relatively new. Netflix, long considered an industry pioneer, launched its first monthly subscription product in 1999.
In the two decades since then, we have watched as the "old" world of products and one-time transactions has turned into a new world of subscription commerce with predictable, recurring revenue for everything from software, to heating and air conditioning maintenance, to healthcare to home or office cleaning.
However, consumers aren't the only market for subscription commerce. In fact, the 2020s are set to become the era of B2B subscription commerce. While public cloud offerings have made software as a service (SaaS) ubiquitous, B2B companies have not only matured the SaaS approach, but are now looking at subscription models for anything that can be monetized based on value instead of ownership.
That said, selling simple subscriptions to consumers for things like razors or streaming media is quite different than selling software, services, data, hardware, and more to businesses and their employees.
This chapter covers:
What subscription commerce is
Why your company needs a subscription commerce strategy
Why subscription billing tools alone aren't enough to make subscription commerce successful
Subscription Commerce: The Basics
The subscription model has been around since the 17th century, when publishers relied on it to gain steady revenue from book sales. However, these early forebears of Amazon.com didn't have the advantages of always-on, always-connected digital technology that has turned the model into the global business phenomenon that it is today.
Here are the basics you need to know about modern subscriptions.
What is subscription commerce?
Any product or service that you subscribe to and pay for can be considered part of subscription commerce, but there are a few key differences between various offerings.
Today, subscription commerce is most often associated with two business-to-consumer (B2C) product categories:
Subscriptions to consumer products, such as subscription boxes, where consumers sign up for regular delivery of a wide range of items, from beauty products, to pet supplies, to clothing, and more.
---
Subscriptions to media streaming services, including Netflix, Hulu, Spotify, Audible, and others.
---
A third major offering that falls under subscription commerce are the "as a service" products that dominate the public cloud. These are:
Infrastructure as a Service (IaaS)
Platform as a Service (PaaS)
Software as a Service (SaaS)
What is different about B2B subscription commerce?
The main feature that separates B2B subscription commerce from other subscription types is complexity. Selling, implementing, and managing recurring B2B digital products is entirely different than selling simple subscriptions to consumers.
In B2B subscription commerce, providers must consider:
How software subscriptions are sold (marketplaces, assisted sales, reseller channels, etc.)
How subscriptions are priced (per seat, per GB, per month, etc.)
How subscriptions are bundled with multiple services, on a single invoice, with interconnected discounts
How to manage taxation, supplier and reseller reconciliation, and other advanced billing considerations
How to handle quotes, customer specific discounts, and contracts
How to provision, deploy, and migrate software
How to ensure security for highly sensitive business data
How to administer identity and access management (including single sign-on, entitlements, etc.)
How is subscription commerce different from e-commerce?
It all boils down to the relationship between buyer and seller. Subscription commerce, whether B2B or consumer, is focused on managing an ongoing customer relationship, while e-commerce is about a one-time transaction.
Subscription Commerce vs. Billing
Subscription billing—also known as recurring billing—is one of the engines that drives subscription commerce, but it is just one part of the larger picture. Subscription billing is the ongoing, periodic payment for a product or service until the subscriber cancels or the subscription expires.
---
Subscription commerce, on the other hand, encompasses all of the technology and processes that power the sale of digital products on a recurring basis, from sales operations, to marketing, to product delivery and deployment, to vendor management, to customer support and lifecycle management, and much more. A company can have a great subscription billing solution, but without a larger strategy and platform, its subscription commerce efforts will still fall short.
The Benefits of Subscription Commerce
Subscription commerce is complex, but that doesn't mean that it's not worth it. On the contrary, the subscription commerce model delivers multiple benefits for all involved.
Sellers
With subscription commerce, sellers get a consistent, recurring revenue stream, which provides an easy way to:
Forecast future cash flows and budget
Lower administrative costs associated with time tracking and billing
Drive higher valuations, since capital markets value subscription revenue more than other types of revenue
Buyers
Buyers, on the other hand, get a consistent, recurring cost, which gives them an easy way to:
Better plan and budget for the solutions they need
Lower the cost (measured in time, employee resources, and CapEx) of solutions
Lower the risk of implementing new tools
At the same time, both parties benefit from better alignment around value because payment is based on consumption.
Download the AppDirect
Definitive Guide to Subscription Commerce
The Unique
Challenges of B2B
Subscription Commerce
Selling to businesses has always been more complex than retail consumer sales, and B2B subscription commerce is no exception. In fact, it differs in many ways from the consumer subscription model.
B2B subscription commerce...
Which makes it different because...
B2B subscription commerce...
Which makes it different because...
The relationship involves multiple people across multiple channels and multiple devices. For example, you can invoice for your own subscription service, but can you also invoice across multiple vendors? Can you invoice across multiple channels (e.g., resellers)? Can you manage reconciliation and payouts for resellers for those same sales?
---
B2B subscription commerce...
Needs more sales assistance
Which makes it different because...
Many business customers need help with the decision and purchase process as they consider all the needs of the business.
---
B2B subscription commerce...
Often involves the channel
Which makes it different because...
Many B2B SaaS products are purchased indirectly, through resellers, referral partners, distributors, etc., which adds an additional layer of complexity.
---
B2B subscription commerce...
Includes complex products and services
Which makes it different because...
Meeting the needs of businesses typically requires robust, multi-user products and services.
---
B2B subscription commerce...
Requires seamless integration
Which makes it different because...
B2B customers want a seamless experience across the entire journey, which means that providers must ensure that their internal systems—including CRM, ERP, customer support, and more—are connected. This becomes even more challenging with multi-tier distribution and indirect sales channels.
---
B2B subscription commerce...
Must accommodate a range of payment options
Which makes it different because...
Companies pay for B2B SaaS in a variety of ways, including credit cards, ACH payments, invoices, etc. This means providers must be able to accommodate a range of payment types, along with flexible terms (net 30-day, net 60-day, etc.), volume discounts, and more.
---
B2B subscription commerce...
Involves multiple decision-makers and other stakeholders
Which makes it different because...
Unlike a consumer sign up, entering into a subscription contract often requires quoting, negotiation, and approval from many departments and individuals within a B2B customer's organization.
The New World of Subscription Commerce
The IMARC Group predicts that the global "anything as a service" subscription market will grow to
by 2024, reaching a CAGR of 24%
SOURCE: IMARC GROUP
Maximum Value: B2B Subscription Commerce & Ecosystems
Today, a growing number of companies are opening their technology to third-party vendors, creating ecosystems of applications that complement their core solutions. A digital ecosystem not only drives revenue, but can also help companies innovate faster and gain huge competitive advantage.
Ecosystems are ideal for B2B SaaS, since many customers who subscribe to one product are often interested in complementary services. For example, buyers who purchase Salesforce.com may want vertical-specific add-ons that they can find in the AppExchange ecosystem.
B2B SaaS ecosystems also epitomize all of the challenges that B2B subscription commerce presents. In any ecosystem, there are multiple vendors, products, channels, payment types and terms, decision-makers, and a long list of other potential stakeholders. With this in mind, it quickly becomes clear why a subscription billing solution alone is inadequate.
Keller Williams: A Subscription Commerce Success Story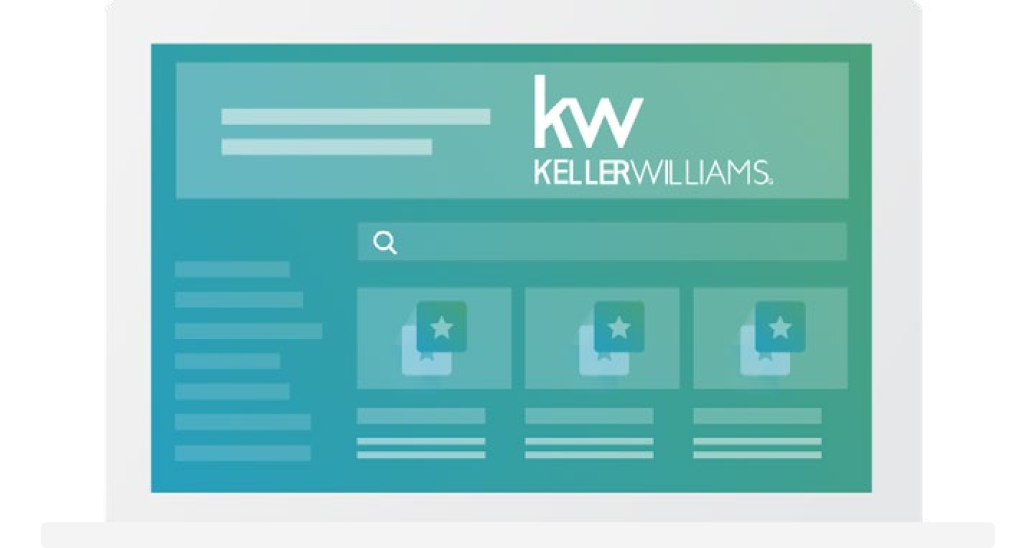 "The Keller Cloud is a powerful suite of tools that work in harmony to deliver smarter business solutions for agents and smoother experiences for customers. Powered by AI and machine learning, this leading-edge ecosystem prioritizes your goals, leads, and data to create a go-to-market plan that truly delivers."

"The Keller Cloud is a powerful suite of tools that work in harmony to deliver smarter business solutions for agents and smoother experiences for customers. Powered by AI and machine learning, this leading-edge ecosystem prioritizes your goals, leads, and data to create a go-to-market plan that truly delivers."
Keller Williams, the world's largest real estate franchise, is redefining itself as an agent-driven technology company for the digital age. It's creating the industry's first cloud platform to support the entire real estate value chain. Instead of agents individually purchasing and managing all the different applications needed to run their real estate business, they can subscribe to the applications they need in the KW Marketplace application store, an open ecosystem of carefully curated software solutions, all in one place.
Why You Need a Subscription Commerce Ecosystem
The Benefits of Subscription Commerce-Powered Ecosystems
Ecosystems like the one from Keller Williams drive exponentially more value and revenue than single vendor offerings. Why? Because subscription based ecosystems:
Make your core products more appealing
and valuable to your customers because you're offering more options that help them solve more of their problems
---
Create stickiness
because customers no longer need to look elsewhere for new capabilities
---
Enable your company to deliver new features quickly
without having to create them yourself, keeping your R&D costs down
---
Accelerate your revenue and growth
as third-party developers innovate in concert with your core products to quickly meet customer needs
of executives say ecosystems are the only way to innovate quickly to meet customer demands.
SOURCE: THE 2019 DIGITAL ECONOMY REPORT, APPDIRECT
Required: A Platform to Manage Your Ecosystem
The ecosystem itself is only half of the equation. The other crucial element for success is the platform to manage the ecosystem and the end-to-end customer journey. To deliver a frictionless find, buy, and manage experience and make your ecosystem work, you need a subscription commerce platform that includes:
Management and engagement tools to provide a seamless, unified customer experience
---
Multi-vendor, multi-service, multi-channel, and multi-device support for your subscription commerce model
---
Automation that streamlines onboarding, marketplace commerce, identity and access management, billing, relationship management, spend management, data and analytics, and more
The Value of Ecosystems
By 2024, the Salesforce software ecosystem—a best-in-class industry example—will be
bigger than the company itself, meaning that for every $1 Salesforce.com will make, its ecosystem will make $5.80.
SOURCE: "THE SALESFORCE ECONOMIC IMPACT: 4.2 MILLION NEW JOBS, $1.2 TRILLION OF NEW BUSINESS REVENUES FROM 2019 TO 2024," IDC, OCTOBER 2019
(Almost) Everything Businesses Need, Available as a Subscription
While SaaS was the pioneer in the B2B subscription commerce economy, companies are now thinking outside of the software box to uncover how they can monetize other things, such as data and data sharing, business services, energy, and more.
As B2B subscription commerce continues to evolve, the catalog will likely include:
Software
Hardware
Data (e.g., from sensors and other equipment)
Energy
Financial services
Heavy equipment charged on a usage basis
How to Pivot Your Business
The Shift to Subscriptions:
Preparing for Change
Beyond deploying a subscription commerce platform and developing an ecosystem, any company not born in the cloud within the past few years faces additional challenges in shifting to this new business model.
Understanding and anticipating the operational and cultural changes necessary to move to a subscription commerce model will help you avoid typical pitfalls and setbacks as you pivot your business. Some of the areas where you'll likely need to change your current structure, operations, and approach, include:
Monetization & Pricing
Before you launch your subscription offers, consider the economics of how you will price them. Should you charge yearly or monthly? Or both? Will it be metered or a flat rate? Or both? If you are shifting to a subscription model for key products, how will it impact your current revenue?
---
Sales Compensation
If you're moving from one-time transactions to subscription sales, be aware that this will dramatically affect your sales strategy. One area that becomes particularly complex is how to compensate and motivate your sales force. For instance, consider a compensation model based on onboarding and activation rates.
---
Customer Service & Support
Subscription commerce is all about establishing and nurturing an ongoing relationship with your customers. If you fail to be there when they need you, you will lose them when a better provider comes along. That's why customer service and support are critical and why you need to scale support to meet demand and enable customer success.
---
Channels & Resellers
Just as your sales compensation structure will need to change drastically, the way you work with and compensate channel partners will be different. You'll need to consider aspects like which company will own the customer relationship—you or the reseller?
Chapter 1
Key Takeaways:
Subscription commerce can deliver predictable, recurring revenue for a range of products, but the complexity can overwhelm even the most tech-savvy B2B company.
Ecosystems are ideal for B2B SaaS, since many customers who subscribe to one product are often interested in complementary services, which offers an added value to customers and competitive advantage.
To deliver the best customer experience and make your ecosystem work, you need both a subscription commerce platform as well as a clear plan to make this transformational shift internally.
---
Up Next
Why Act Now?
---