Freedom to Grow.
Freedom to Learn.
Make an Impact.
Technology. Product.
People. It's All Here.
Our AppDirect Pune office touches every aspect of our company. And, the work that is done at AppDirect Pune makes a big impact on the success of our products and our company. This is a result of a truly diverse and eclectic office where Product Managers, Developers, and so many others collaborate to build and release products daily.
Living by our core company values, our AppDirectors in Pune develop solutions to the many challenges of accomplishing our company mission of making technology universally accessible for anyone to thrive in the digital economy.
Learn more about Peak Performance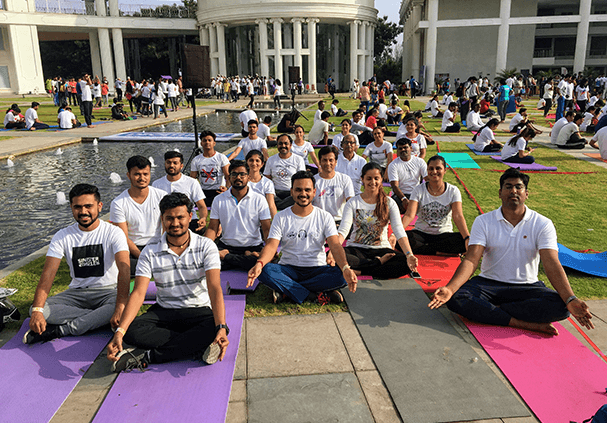 Be Seen.
Be Yourself.
Do Your Best Work.
Our commitment to you is that you will be seen, feel empowered to be yourself, and enabled to do your best work. At AppDirect, we want you to know that you are seen for who you are and your uniqueness is critical to our success. Your ideas matter and we make sure that all ideas are brought to the table no matter seniority or background from where they come. We build this together.
We aim to create an environment where you can continue to explore what makes you the best you and continue to be yourself. We encourage you to continue to learn and grow by working on the latest technology as well as trying creative approaches with cutting-edge tools in order to do your best work.
Start Your Journey Today
An Employee
First Approach
Every AppDirtector's journey is as important to us as the software we create.
We invest in you and your career by providing new opportunities for further learning and development to create an environment with many paths and options for growth.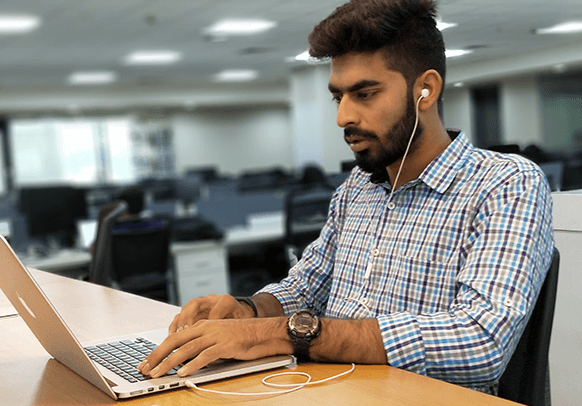 Engagement Scores on Leadership from our Pune Team
I have confidence in the leaders at AppDirect
The leaders demonstrate that people are important to the company's succes
---
Learn beyond
your role.
AppDirect makes it a priority to have a transparent environment where you can learn beyond the role you play in our company's success.
AppDirectors all across the world are informed on corporate decisions when they happen. We constantly reach out to see how we can improve, provide more transparency, and ensure that each AppDirector knows their voice is important and heard. We conduct employee engagement studies where we have 99% participation in the survey.
You are unique,
So are we.
Every AppDirector works differently, and we love that! At AppDirect Pune, we have created an environment where we have supported flexible hours, and employees are encouraged to collaborate and get the tasks done in the best way possible for them and their team.
At AppDirect, empowerment is important to us. This can be seen through our tech stack as well. Our engineers have the independence to build and deploy their services directly into production. This means you can actually ship your code without a lot of operational support, which results in constant innovation and iteration!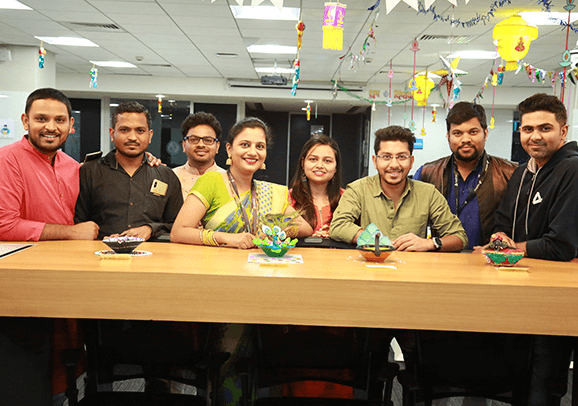 At AppDirect, we believe we are one company and one team.
Although Pune is 8,401 miles from our San Francisco headquarters, you will feel completely connected to the company by attending our global company town hall meetings, monthly roundtable chats with the co-CEOs, and company-wide participation in the Indian cultural traditions. We put global inclusivity at the forefront of everything we do, and you'll discover every company-wide event is scheduled at times that works best for all of the regions where we operate.
The sun never sets
at AppDirect.
Being a company that makes technology accessible to the world at a truly global scale, we have perfected the virtual workplace. At AppDirect Pune, you will have the opportunity to work on every part of our platform and collaborate with all of our offices and AppDirectors across the world.
Because of this truly global collaborative environment, we were able to easily switch from in-office to home-office virtual workspaces as a result of the COVID-19 pandemic with no downtime or interruption. As an AppDirector here in Pune, you are empowered to virtually navigate the world and collaborate in a way that you feel brings out your best work.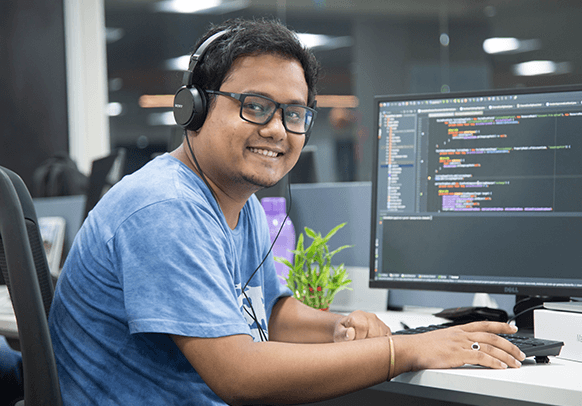 We are excited to
meet you.
In our continued effort to remain transparent with our AppDirectors and candidates throughout your career at AppDirect, we wanted to outline our process and what to expect when interviewing to be the next AppDirector. Unlike other interviews you have been on, we want to know who YOU are and so we keep everything informal and more discussion-based. This is also your time to interview us, after all, we are in this TOGETHER.
Start Your Journey
Here is what to expect, let's get started!
Recruiter intro call
Casual format to get to know you better
---
1:1 meeting with a hiring manager or team member
Technical roles can expect a paired programming challenging, or something similar
---
Meeting with a cross-functional team
Deeper dive into AppDirect, your resume, and some case studies
---
Preboarding
And, your AppDirect journey begins even before Day 1! We'll send you some helpful resources and videos, invite you to fun social events and initiatives, and so much more! We make it a priority for you to feel welcome, engaged, and productive right away.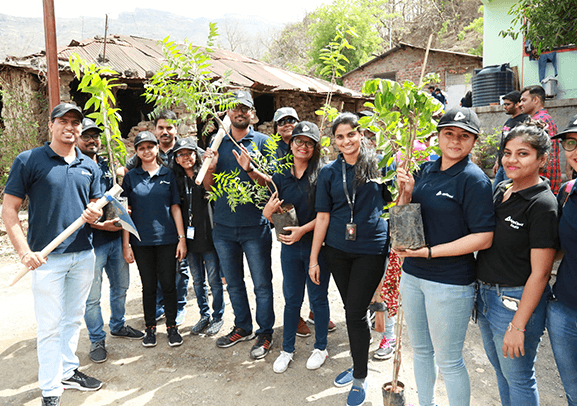 Be your best self.
One of our goals at AppDirect is to help our AppDirectors be their best self. This is more than just the work you do at AppDirect, it is also feeling supported in your personal life, growth, and health.
We offer all AppDirectors access to programs to learn new skills, education on increasing financial health, taking care of mental health, balance work and home life, and so much more. Our investment in you as a person is not just an initiative, it is core to us and part of our mission.
Start Your AppDirect Journey Today
Are you the best of the best, but don't see a role that fits?
We'd love to hear from you! We're looking for
natural-born innovators who live and breathe tech and
question everything.