A Game-Changer for SaaS Sales and Distribution
By Paul Arnautoff / Aug 04, 2015
"Fail fast" is a popular saying in the startup world, and it's a mantra that's quickly spreading to businesses of all sizes in industries worldwide. Rapid innovation is often critical to success, but the fact is that failure isn't all it's cracked up to be. It can be expensive, distracting, and pretty demoralizing.
This is particularly true when it comes to software, especially SaaS. The competition is intense and the margin for error has never been thinner. Developers need a better way to discover which sales and distribution strategies work best for their products in a quick, cost-effective way—something that will let them "experiment smarter" instead of "failing faster."
Today, AppDirect is announcing a game-changing set of products that will help companies do just that. The AppDirect Monetization Suite is a powerful, end-to-end solution that can drive every aspect of cloud service commerce, from sales and management, to billing and distribution, to reseller enablement. With the AppDirect Monetization Suite, companies of any size in any vertical can sell cloud services through direct and indirect sales channels.
That may sound like a lot, but that's part of what makes the Suite so unique. Take billing, for example; any SaaS company that wants to drive revenue needs a billing engine, and the AppDirect Monetization Suite offers industry-leading subscription billing capabilities. However, with one billing integration, companies can also distribute their SaaS applications in AppDirect-powered marketplaces worldwide.
That's one reason why AODocs, the only document management solution fully integrated with Google Apps, decided to use the Monetization Suite. "We chose to work with AppDirect because the team understands our business," explains Tom Shell, Director of Partners and Alliances at the company. "We needed a partner that fully understands what happens across our entire sale lifecycle, from pre-sale to all the processes that happen afterwards, such as managing the customers' accounts and upgrading and downgrading subscriptions."
He continues: "The AppDirect Monetization Suite allows us to plug into one set of APIs and sell our technology to a wider net of customers who can now easily buy directly from us or through the channel, which is something we've never been able to do before."
Unified Inbox, a Unified Communications-as-a-Service solution with customers worldwide, is using the Monetization Suite to stay focused on development priorities. "As a SaaS company, we're constantly under pressure to deliver a fast-evolving, top-quality product on time and within budget," said Toby Ruckert, CEO of Unified Inbox, a central Unified Communications-as-a-Service solution with customers worldwide. "With the AppDirect Monetization Suite, we're able to focus on developing our own products rather than trying to build complex billing engines from the ground up. The integration has been seamless, so much so that we're planning to utilize the Suite to distribute our products via marketplaces around the globe."
AODocs, Unified Inbox, CakeMail, Taimer, Zendesk, SugarCRM—the list of companies using the AppDirect Monetization Suite continues to grow, and we're excited to see the impact of our technology in the market. If you're interested in learning more about how the Monetization Suite works, you can read our press release here, or watch a short video about the Suite below. If you're ready to see how the AppDirect Monetization Suite can help your business, just let us know.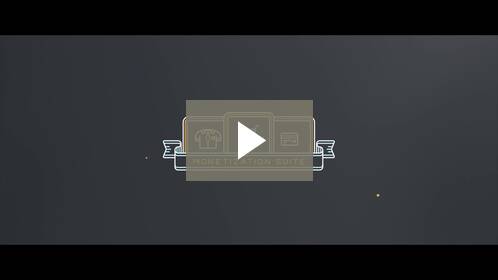 Related Articles
Last week at AppDirect's annual Engage summit, we announced a new partnership with G2, the world's largest tech marketplace where businesses can disco...

By Ideas @ AppDirect / AppDirect / Sep 25, 2019
A major new regulation—Payment Services Directive 2, or PSD2 for short—is about to go into effect in Europe. As with any new regulation, PSD2 is creat...

By Ideas @ AppDirect / AppDirect / Aug 21, 2019
This year, global spending on public cloud services and infrastructure is forecast to hit $210 billion, almost 24 percent higher than the 2018 total. ...

By Gretchen Dukowitz / AppMarket / Jun 26, 2019